Product Information
The 726mm Seville White Door is a fantastic choice for anyone looking to give their home a make over. Measuring 2040 x 726 x 40mm, this internal door is a popular choice, being a staple in the Deanta Doors range.
Supplied primed with no glass, the internal door is ready for you to paint to match your home interior. We have a great article detailing how to paint internal doors, which is well worth a read.
Beautifully adorned with a white primer, these doors emanate an air of refinement and simplicity. The pristine finish not only amplifies the aesthetic appeal but also simplifies the maintenance process, requiring nothing more than a quick wipe for cleaning. These doors promise both visual appeal and effortless upkeep, blending style with practicality.
To let your personal style shine through, the Seville White Interior Doors are delivered without pre-attached hinges and handles. This gives you the liberty to select hardware that echoes your individual taste and harmonizes with your existing décor, making each door an exclusive reflection of your style.
The doors are characterised by symmetrical V-grooves, adding an extra layer of intrigue and texture to their design. These fine details enhance the doors' contemporary elegance, providing a tasteful point of interest that adds character to any room.
Constructed with a robust solid core, these white internal doors doors come with generous 18mm lippings, providing ample room to trim their height and width by up to 32mm. This flexibility ensures the doors can be tailored to perfectly fit your space, catering to the unique dimensions of your home.
The Seville Interior Doors are available in 35mm standard and 45mm solid fire door options, accommodating your safety requirements. For those seeking added customisation, we also offer unglazed 35mm and 45mm fire door options.
In essence, the Seville White Doors provide a charming fusion of aesthetic allure, customisation options, and pragmatic design. Whether it's their ability to invigorate a room, their versatility in fitting into your décor, or their robustness and safety features, these doors are a splendid addition to any home.
Why not check out the rest of the sizes in the collection of
Seville White Internal Doors
Gallery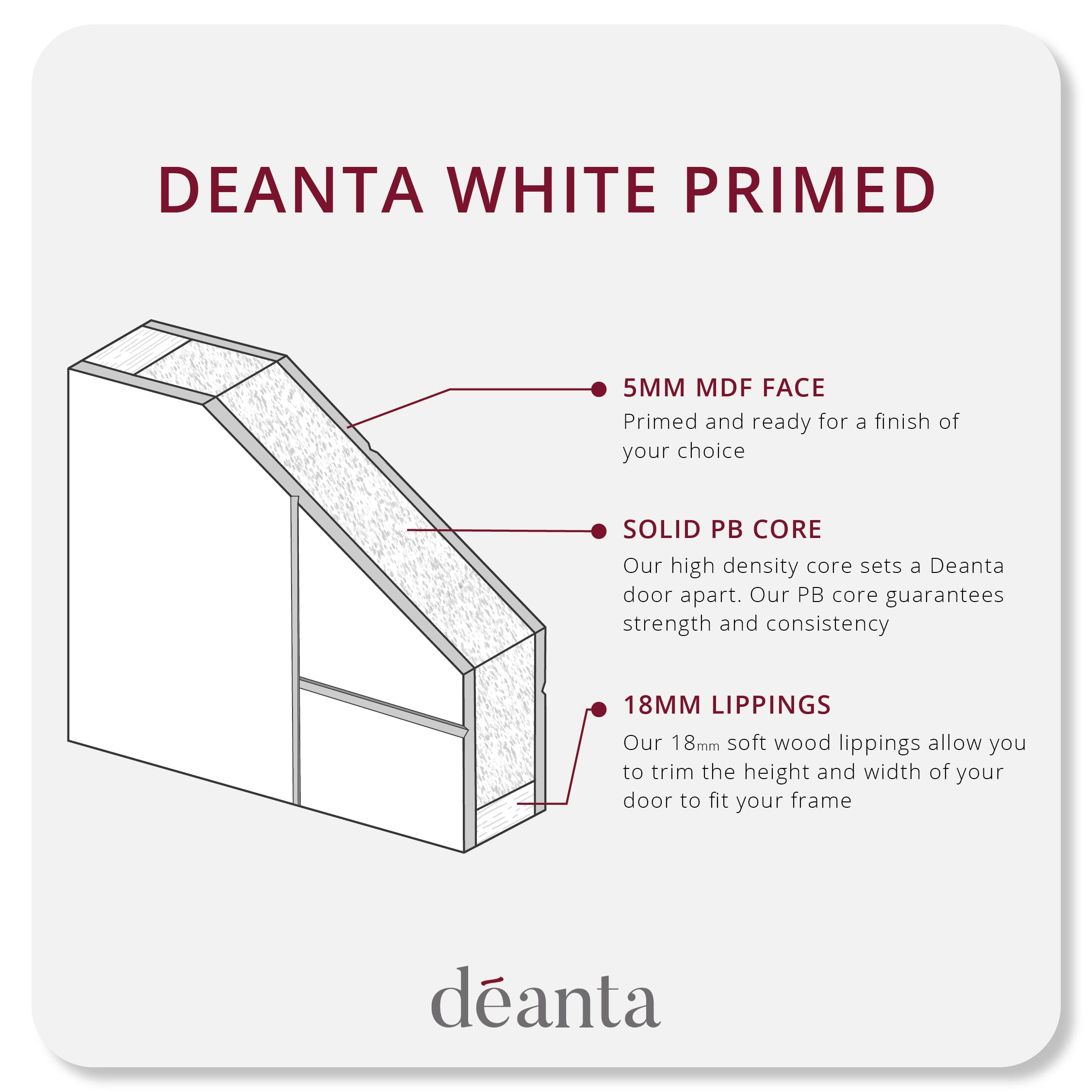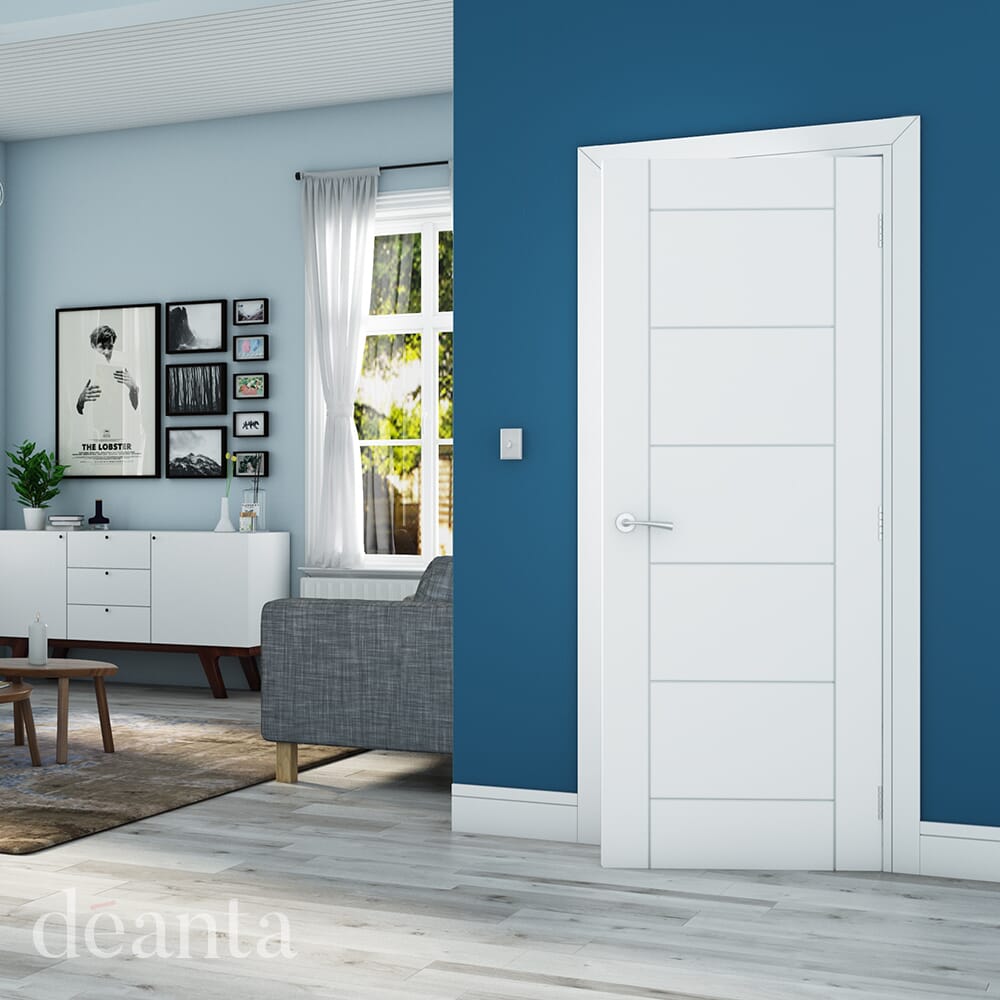 Technical Specification
Category
Brand
Glazing
No Glass
Finish
Colour
White
Construction
Engineered Solid Core (Heavyweight)
Width
Height
2040mm
Thickness
40mm
Lipping
18mm
Average Weight
34.0kg
Average Fire Door Weight
44.0kg
Raised Moulding
No
Lipping Short Edge
18mm
Lipping Long Edge
18mm
Max Trim Short Edge
14mm
Max Trim Long Edge
14mm
Code
40SEVWHP726
Need any help or assistance?
Should you have any questions about any of our products or aftercare, please don't hesitate to contact us on the following details: