More about the Fire Door Blanks Collection
Fire door blanks are typically made from various materials, such as solid timber or composite. A solid core door blank is manufactured from a high-density, fire-resistant timber species which is used to create a solid core and can be further treated to improve fire resistance.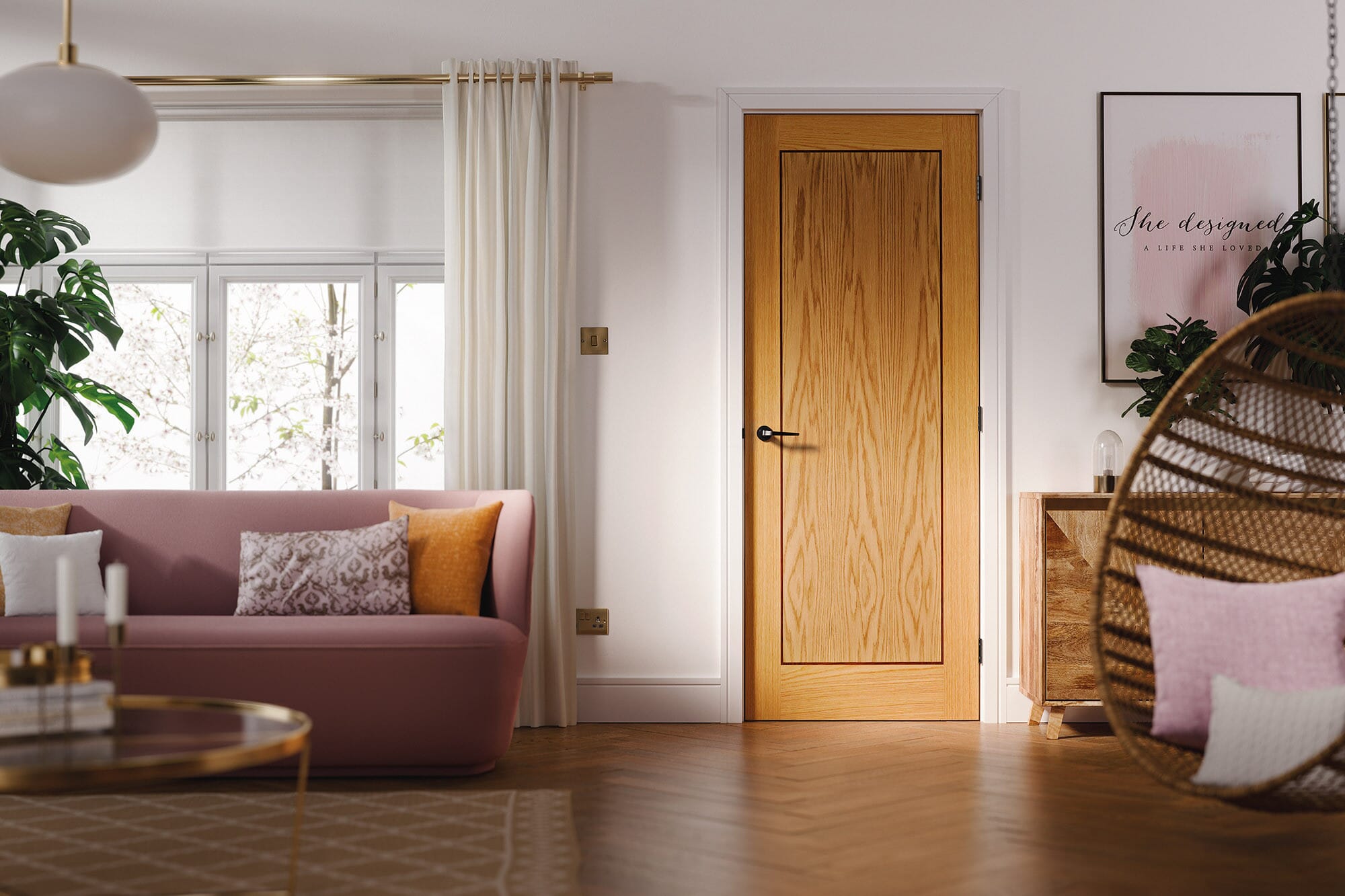 Composite cores combine layers of different materials, such as mineral or gypsum cores sandwiched between layers of timber or particleboard, to create a fire-resistant door blank.
A fire rated door is designed to prevent the spread of fire and smoke throughout the building or room, allowing the occupants time to either escape or extinguish the flames.
Finishing Your Fire Doors
Door blanks must be customized and finished on-site to fit the specific requirements of the installation. This process may involve cutting the fire door to size, installing hinges, locks, and other hardware, and applying the necessary surface finish (paint, veneer, or laminate). It is crucial to follow the manufacturer's guidelines and building regulations when working with fire doors to ensure the completed fire door assembly meets the required fire safety criteria.
Keep in mind that fire door blanks alone do not provide the full fire protection required; they must be combined with compatible a door frame, seals, and hardware to form a complete fire door assembly that complies with the appropriate fire resistance standards and building regulations.
Intended Use: Residential and Commercial
Our fire doors are intended for internal use, whether that be in a residential property or in commercial buildings and offices. With the door itself needing customisation, the finishing options are endless, which means you can install a door suitable in both modern and period properties. You may also leave the door minimal in appearance, which is often seen in corridors within office buildings.
Benefits Of Fire Door Blanks
Fire door blanks offer several benefits in both residential and commercial properties, contributing to the overall fire safety and protection of the building and its occupants.
Fire Resistance
Door blanks are designed to resist the spread of fire for a specified period, typically ranging from 30 minutes to 120 minutes or more. This helps to contain the fire within a compartment, slowing its spread and reducing the damage caused.
Smoke Containment
In addition to providing fire resistance, fire door blanks often have smoke seals that help prevent the spread of smoke throughout the building. Smoke can be just as dangerous as the fire itself, so containing it is crucial for occupant safety.
Increased Evacuation Time
By slowing the spread of fire and smoke, fire door blanks provide occupants with more time to evacuate the building safely. This can be especially important in large commercial properties where more time may be needed to evacuate all occupants.
Compliance With Building Regulations
Installing fire door blanks helps ensure that a building complies with local fire safety codes and regulations. This is not only important for occupant safety but can also have legal and insurance implications.
Property Protection
By containing the fire within a specific area, fire door blanks help to minimize property damage and the resulting costs of repair and reconstruction. This can be particularly beneficial in commercial properties, where extensive damage could have significant financial implications.
Bespoke Sizes
Whilst we are able to accommodate bespoke sizes, a lot of our fire door blanks can be trimmed to meet your individual requirements. It is recommended that you use a professional tradesman to ensure the door blanks are installed correctly.
Why Choose Vivid Doors?
Whichever doors you choose to suit your house, you can be sure that our prices are competitive. Furthermore, all our doors come with a 10 year guarantee against manufacturing defects.