Fire Doors: FD30 & FD60 Rated Fire Resistance
Premdor has a comprehensive range of fire doors, engineered to provide enhanced safety and protection in residential and commercial buildings. These doors are designed to limit the spread of fire and smoke, providing vital extra time for evacuation in the event of a fire.
These fire rated doors are available in a variety of styles, finishes and fire-resistance ratings. Typically, these doors are rated to resist fire for a specific amount of time, commonly 30 or 60 minutes (FD30 or FD60 respectively). The FD rating indicates how long the door can withstand a standard fire resistance test. Their FD30 Fireshield and FD60 Firemaster options are suitable for both domestic and commercial projects.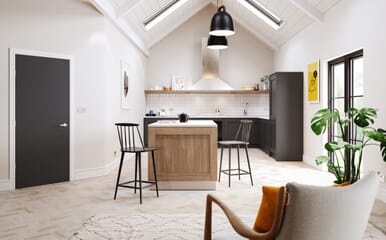 Crafted to meet rigorous safety standards, Premdor fire doors are an essential addition for any space requiring enhanced fire resistance. Combining reliable performance and versatility, these doors offer both peace of mind and a seamless integration into various residential or commercial settings.
View Range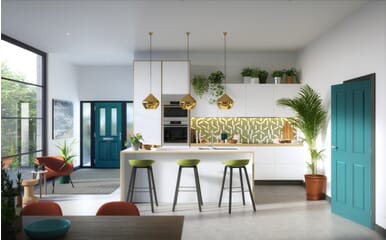 Engineered to provide 30 minutes of fire resistance, Premdor FD30 Fireshield doors are an indispensable safety feature for both residential and commercial settings. These doors seamlessly blend high-level protection with striking design elements, making them a go-to choice for those who prioritise both safety and style.
View Range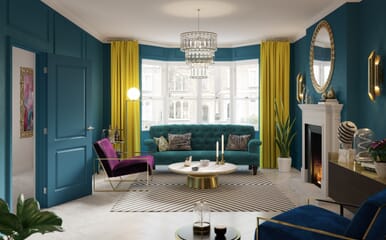 Designed to offer an impressive 60 minutes of fire resistance, FD60 Firemaster doors set the industry standard for fire safety in high-risk environments. Balancing robust fire protection capabilities with aesthetically pleasing designs, these doors are the optimal solution for those looking to combine ultimate safety with visual appeal.
View Range
Premdor's fire safe doors don't compromise on design, as they cater for traditional to contemporary ranges, and in different materials, including oak, pine, and moulded options. They can seamlessly blend into any interior style, providing both safety and design cohesiveness.
In terms of compliance, these fire doors are designed to meet the rigorous safety standards set by the relevant regulatory bodies. This includes compliance with British Standards, ensuring the doors have been tested and certified to provide the required level of fire resistance.
While fire doors provide a critical line of defence in a fire, it's important to remember that correct installation and maintenance are also crucial to their effectiveness. Fire doors should always be installed by a qualified professional, and regular checks should be performed to ensure they remain in good working condition.