Styled to Suit Your Home
There are plenty of ways to tailor your interior wooden doors to match your current decor.
2, 3, 4, 5 and 6 panel designs.
If you're putting the finishing touches on a period property, a carefully chosen panel door is the final step towards authenticity. We have internal doors with 2-6 panels to create the look you need. From the raised mouldings of a Victorian door to the stacked 1930's design of the DX30.
Browse Internal Panel Doors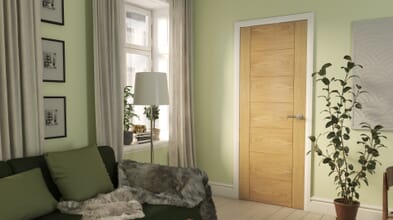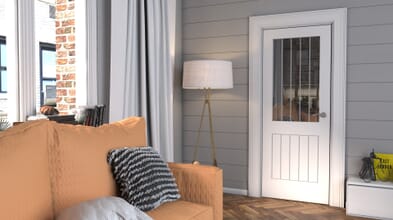 A wide range with clear and frosted glazing options.
When you're looking to let more light and energy flow through your home, installing an internal glazed door is a simple step to take. There are plenty of styles with glass panels so you can find the right look. Choosing a partially glazed door is an excellent way to draw natural light through your home, without you having to reconfigure your layout by moving walls.
Browse Glazed Internal Doors
The ultimate appeal to create a sense of warmth for your home.
There's no denying the appeal of wooden internal doors. Whether it's a high-quality oak veneer or a budget-friendly pine door, our timber products have a beautiful rich wood grain that brings timeless elegance to any home. We have a vast choice of materials, including solid wood and veneers. We even supply luxurious walnut if you're looking to add dark drama to your room.
Browse Oak Internal Doors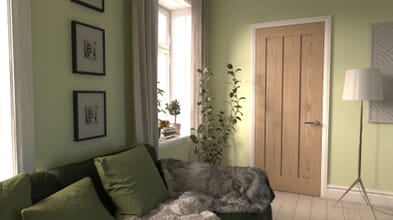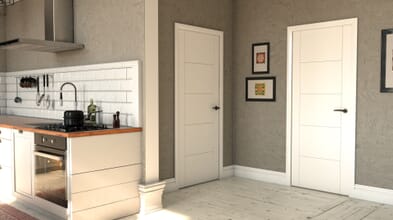 Unfinished, Primed and Prefinished
A fantastic range of internal door finishes to suit all needs
If you want a door that's ready to hang as soon as it's delivered, we stock a wide range of pre-finished options. If you're looking for something a little more flexible, a primed door will only need a lick of paint, varnish, or stain to make sure it looks great and lasts for years. Finally, if you want to completely customise your door to match your decor, we also stock unfinished options. These high-quality oak veneers may take a little more time and effort to perfect, but they bring the flexibility to slip flawlessly into any design scheme.
Laminate finish for added durability at affordable prices.
Laminate is the perfect choice for high-traffic rooms, as it's so robust and easy to clean. Available in a range of colours, including grey, black, and oak veneer, laminate inside doors are as attractive as they are functional and we've got options to match any room.
Browse Laminate Internal Doors