Product Information
The door features three distinct, ladder-style panels that lend it a sense of elegance and visual interest. These panels are delicately grooved, adding both texture and depth to the door's overall appearance. The well-defined grooves offer a modern twist to the classic ladder-style panel design, contributing a unique character to the door.
One of the most convenient aspects of the Mistral Oak Door is that it is supplied fully finished. This means you can eliminate the extra time, effort, and costs associated with staining or painting the door. As soon as it arrives, it's ready for installation.
Versatility is also an essential attribute of this internal door. It comes in standard and metric sizes, making it adaptable to diverse spaces and doorframes. Moreover, a matching bi-fold door is available, providing you with a consistent look throughout your home, even in areas where space may be a constraint.
The Mistral Prefinished Oak Door is constructed with a semi-solid core, striking an excellent balance between durability and cost-effectiveness. This construction ensures that the door is sturdy enough to withstand daily use while remaining affordable, making it an excellent investment for your home.
Lastly, the Mistral range offers the option for bespoke measurements. If you're looking for something more tailored to your specific needs, the team can accommodate custom specifications, providing you with an interior door solution that's truly personal and unique.
In summary, the Mistral Prefinished Oak Door is more than just a door - it's a statement of style and a testament to the quality and craftsmanship that goes into each piece in the Mistral range. Its elegance, durability, and versatility make it an attractive choice for any homeowner looking to enhance their interior spaces.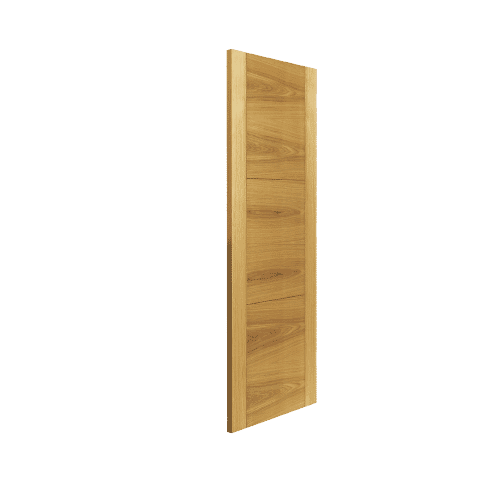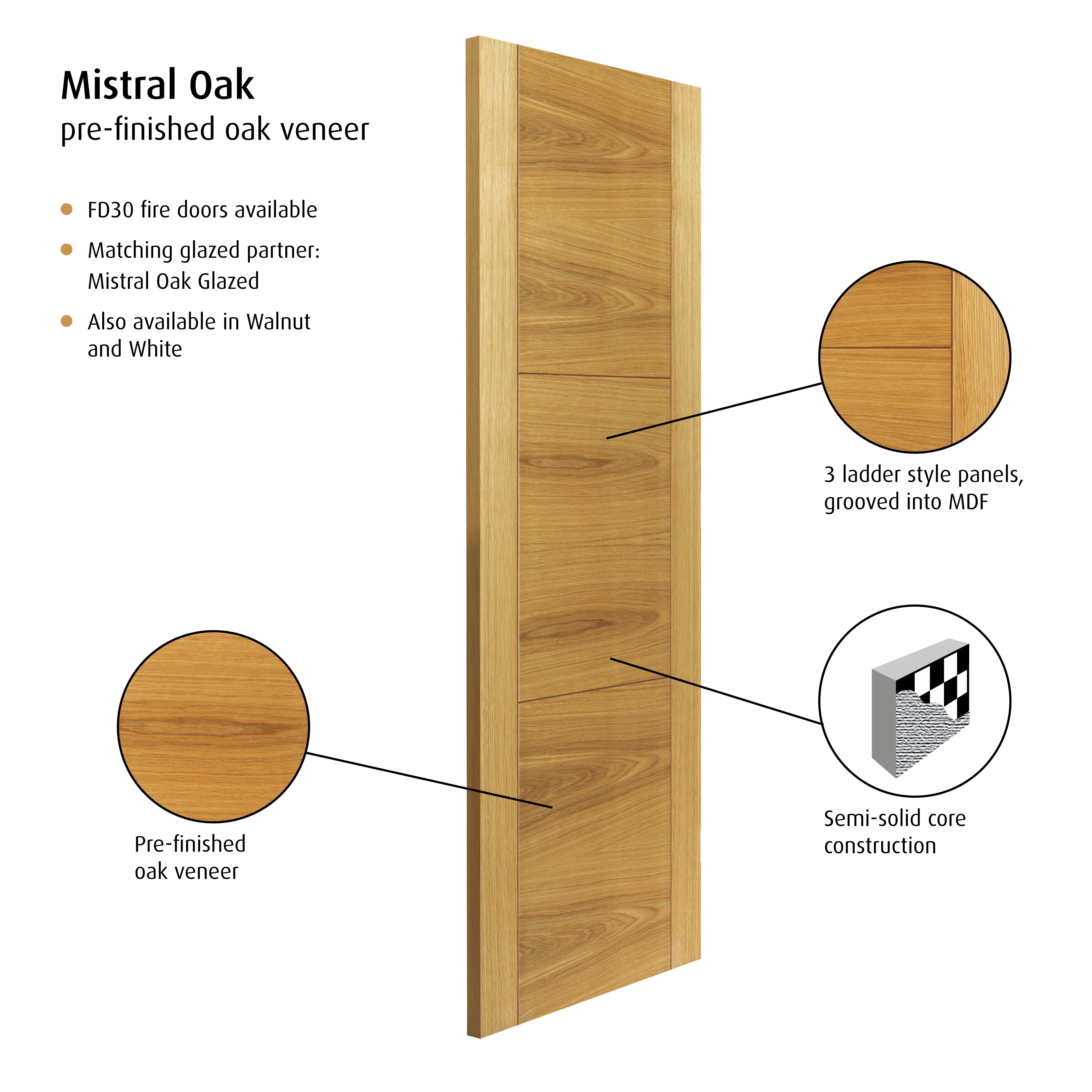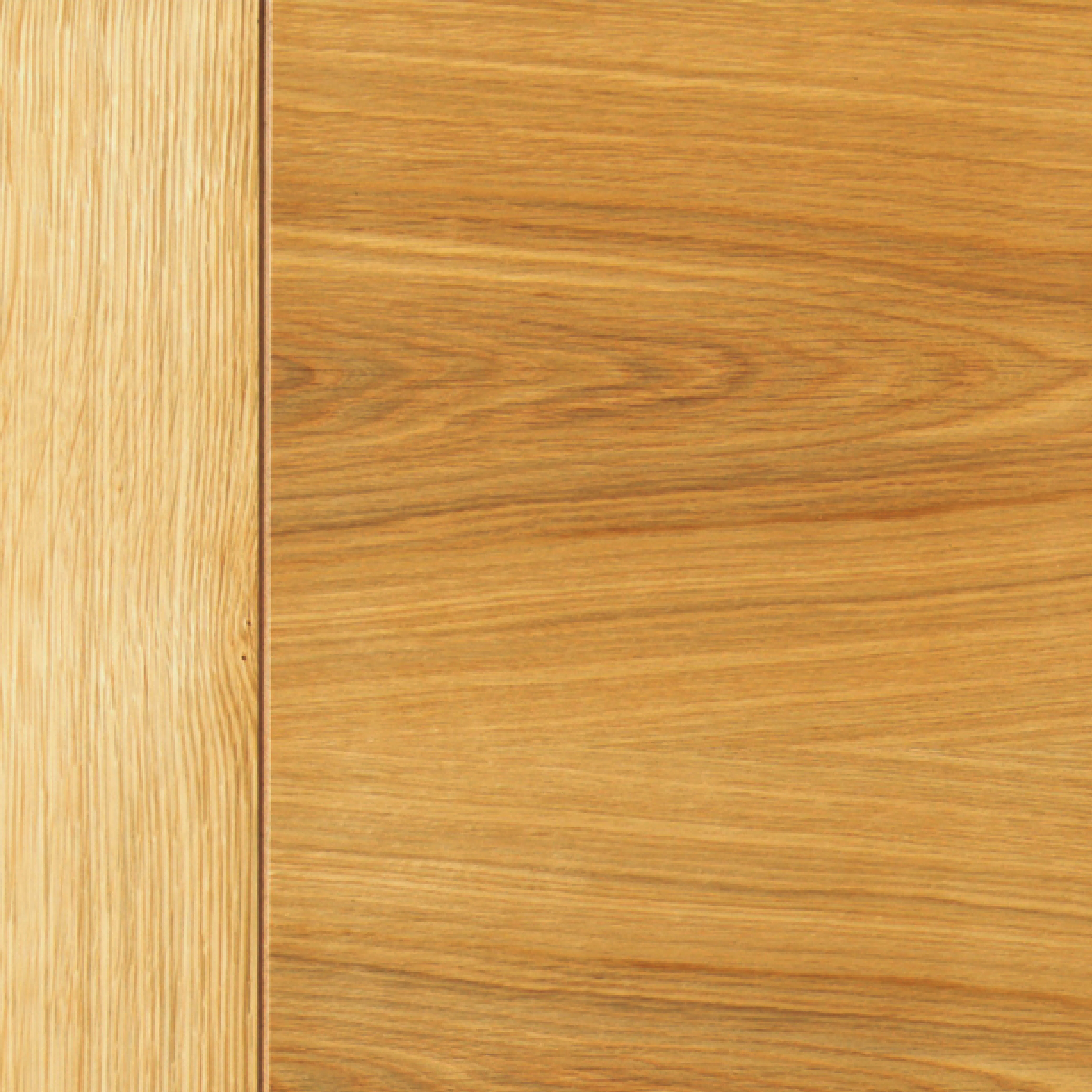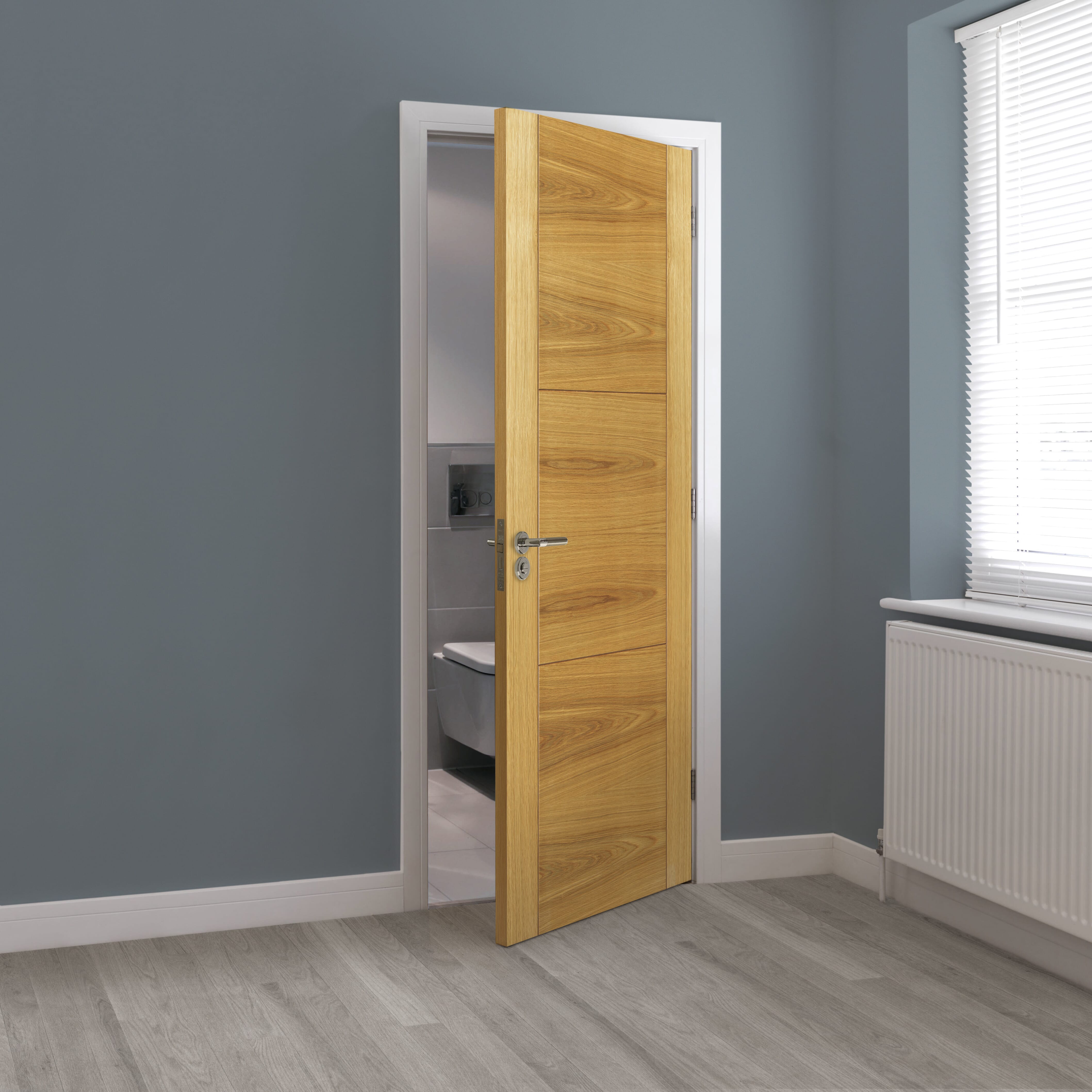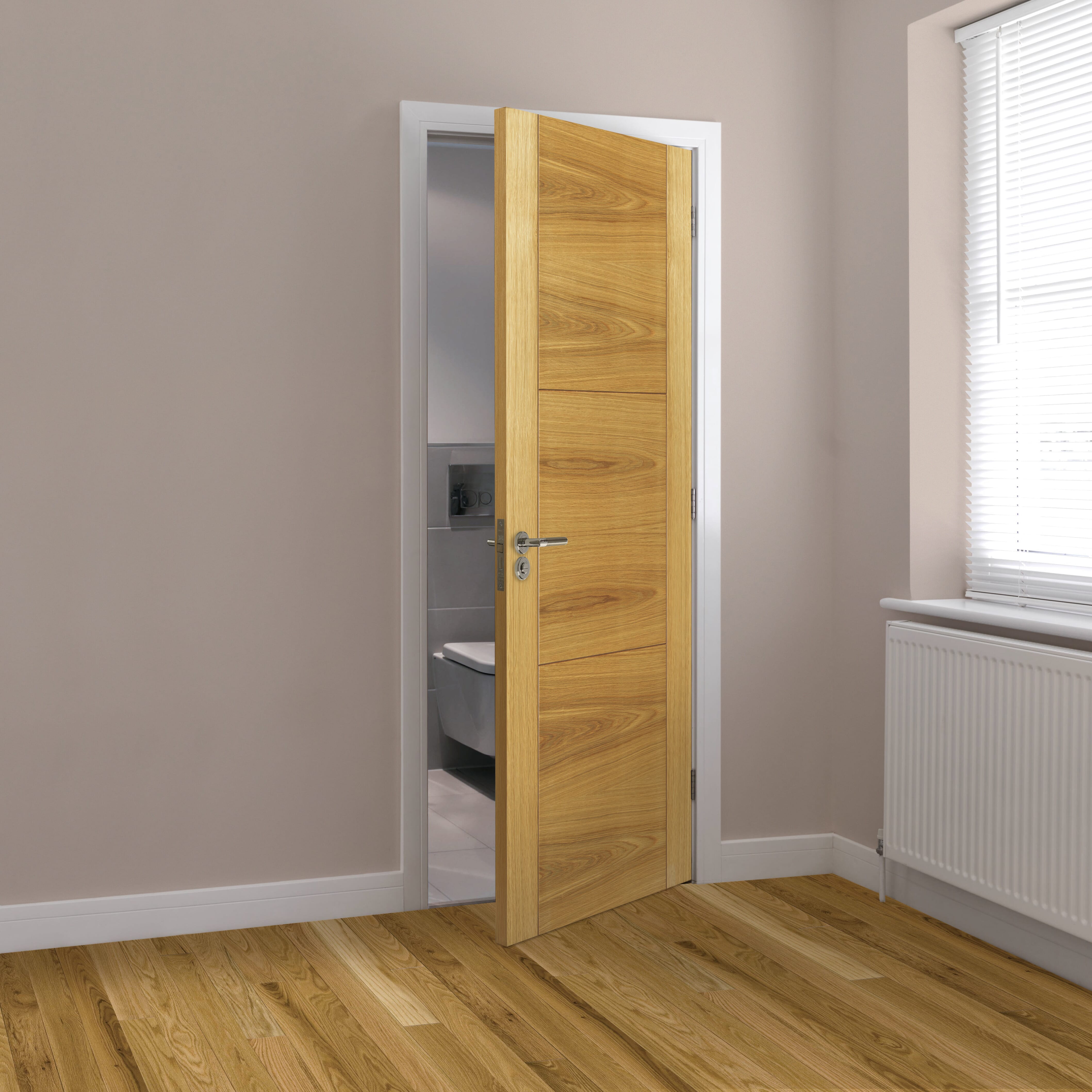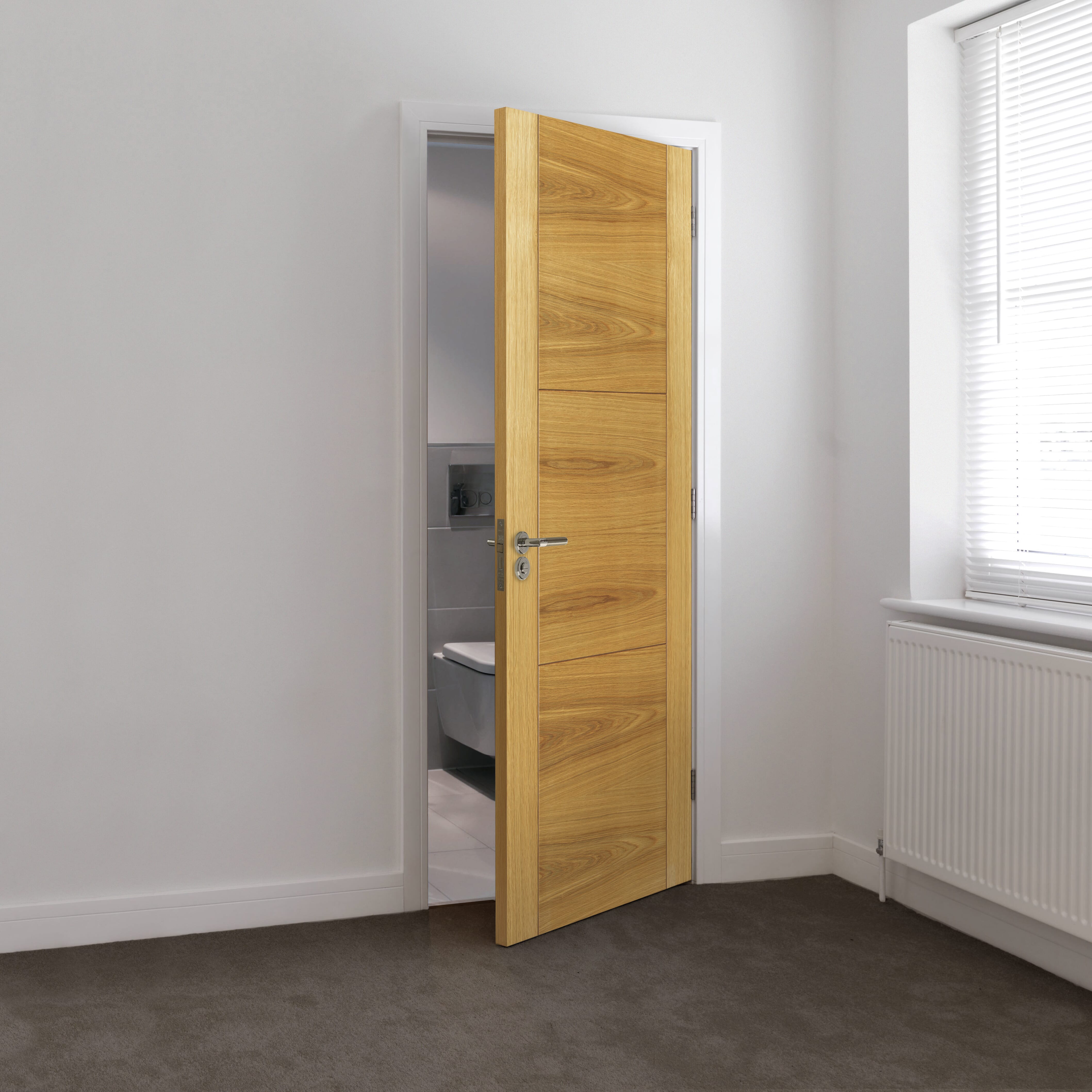 Technical Specification
Category
Brand
Material
Oak
Glazing
No Glass
Finish
Panels
Colour
Oak
Construction
Engineered Semi Solid Core (Middleweight)
Lipping
10mm
Average Weight
17.0kg
Average Fire Door Weight
37.0kg
Suitable For
Need any help or assistance?
Should you have any questions about any of our products or aftercare, please don't hesitate to contact us on the following details: