Product Information
A robust and durable walnut door from Deanta, which exudes warmth with its high quality finish.
This door, from Deanta Doors, showcases a two-panel design, further enhancing its stately aesthetic. The arrangement of the panels gives the door a distinct personality, blending harmoniously with the walnut veneer to exude a sense of luxury and sophistication.
The Kensington walnut door offers more than just a pleasing aesthetic. It boasts a solid core construction, offering both the substantial look and feel that you would expect from a door of this caliber. This solid core contributes to the door's durability and robustness, allowing it to stand up to everyday use while maintaining its stunning appearance.
For those who prioritize safety along with aesthetics, the Kensington walnut door is also available with fire door options. These doors provide an additional layer of protection for your home in the event of a fire. This combination of style, functionality, and safety makes the Kensington walnut internal door an excellent choice for discerning homeowners.
Each Kensington door is supplied prefinished from the factory, removing the need for any further painting or staining. This prefinished state ensures consistency in the door's look and finish, adding to its overall quality and appeal.
The door also comes with 18mm solid walnut lippings. This substantial thickness not only contributes to the door's solid feel but also offers practical benefits. Specifically, these doors can be trimmed by up to 32mm in both height and width to suit your individual needs, providing the flexibility to fit a wide range of doorframes and openings.
In conclusion, the Kensington walnut internal door brings together the traditional appeal of walnut, the elegance of the two-panel design, and the practical benefits of a solid core and customizable sizing. It's more than a door; it's an investment in style, quality, and functionality that will be a statement piece in your home for years to come.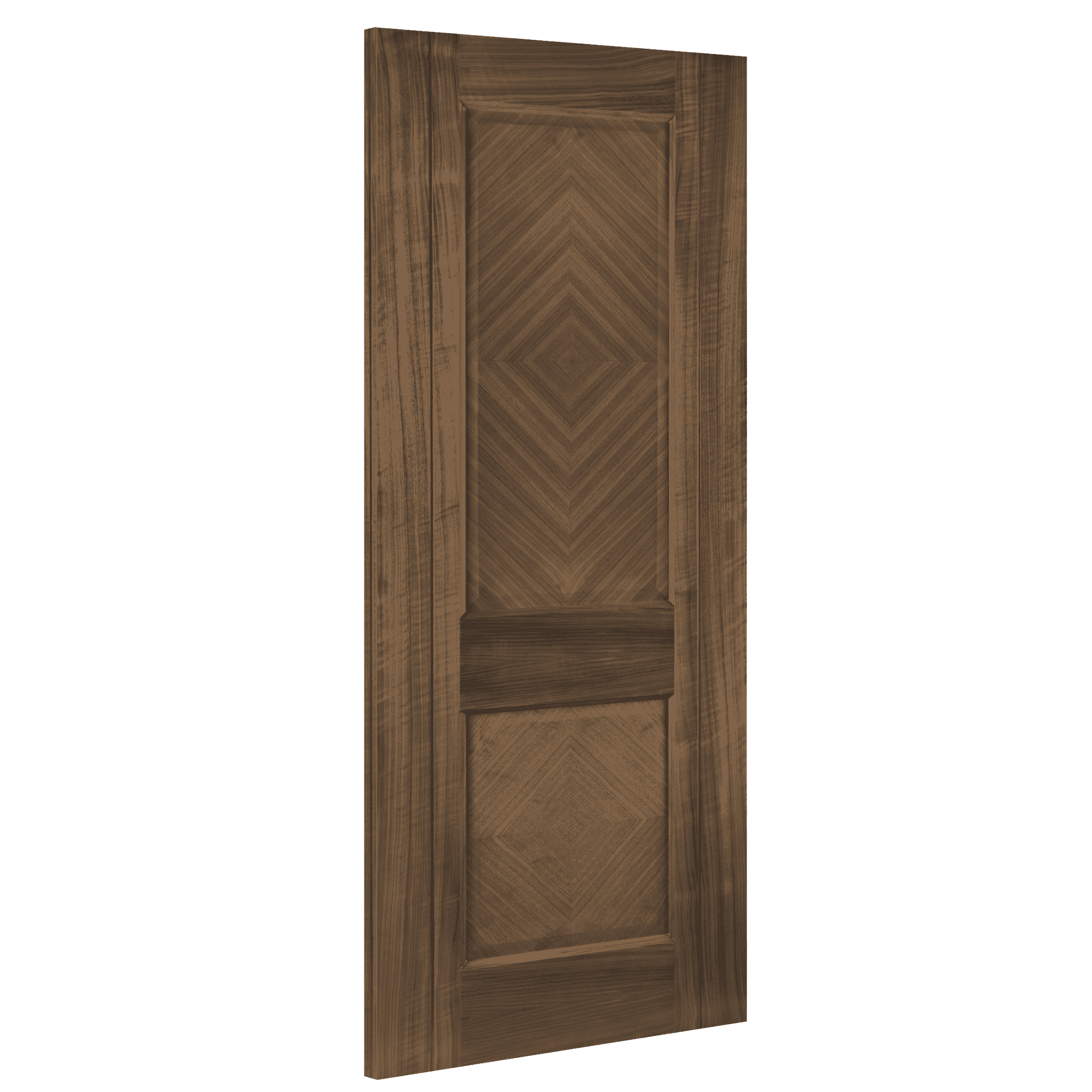 Technical Specification
Category
Brand
Material
Walnut
Glazing
No Glass
Finish
Panels
Colour
Walnut
Construction
Engineered Solid Core (Heavyweight)
Lipping
18mm
Average Weight
26.0kg
Suitable For
Need any help or assistance?
Should you have any questions about any of our products or aftercare, please don't hesitate to contact us on the following details: