The bedroom should be a place of peace and tranquillity. Interior designers love to emphasize how important it is that bedrooms are comfortable and clutter free so that there are no distractions stopping you from getting a good night's sleep. Those properties don't have to mean "boring", either, as these amazing themed bedrooms show. Here's a quick look at a few amazing themed bedrooms. Take inspiration from these ideas next time you decorate.
1 – The Comic Book Room
This comic book room is great for a teenager, or even an adult geek. The best thing about this look is that it would be easy to replicate with blown-up posters or wall murals.
2 – The Water Bedroom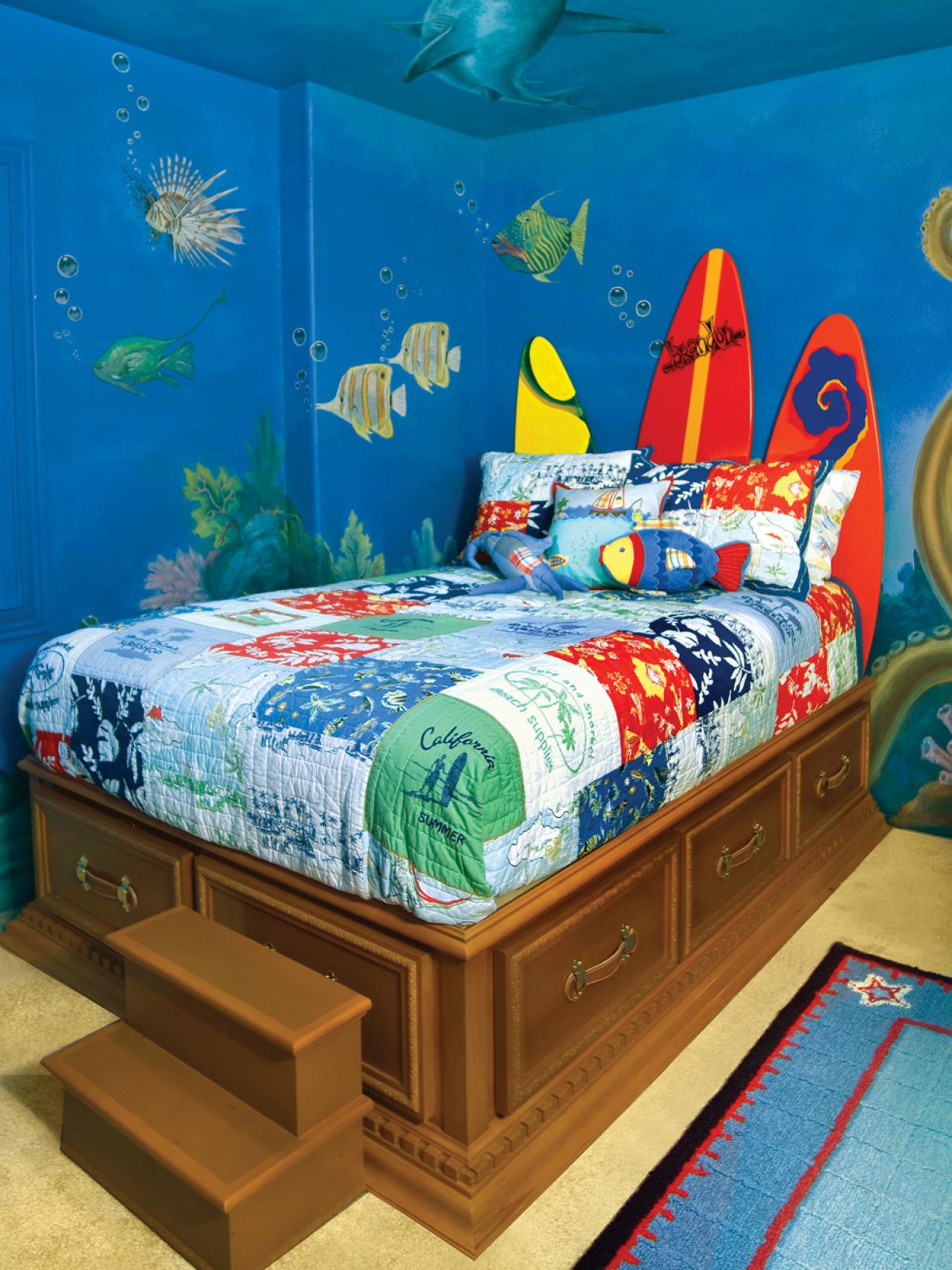 If your child loves blue, or Sea World is their favourite place to visit, then this is a great look for their room. For an even more striking look, cut a piece of MDF wood into the shape of some "waves" and use it as a board on the side of their bed so that they really are sleeping by the sea. If you don't want to go overboard with fish and coral reefs on the wall, purchase some decorative life belts from a souvenir store and put them on the wall instead, joined by decorative rope.
3 – The Star Wars Room
This is another low-cost, easy to copy idea that will appeal to a wide range of people. Star Wars is a franchise that transcends age groups, with kids and adults alike having their own favourite movies. For an even cooler look, don't just put the "A long time ago" text on the wall in a normal font – get someone handy with a stencil to copy the iconic wall scroll.
4 – The Princess Room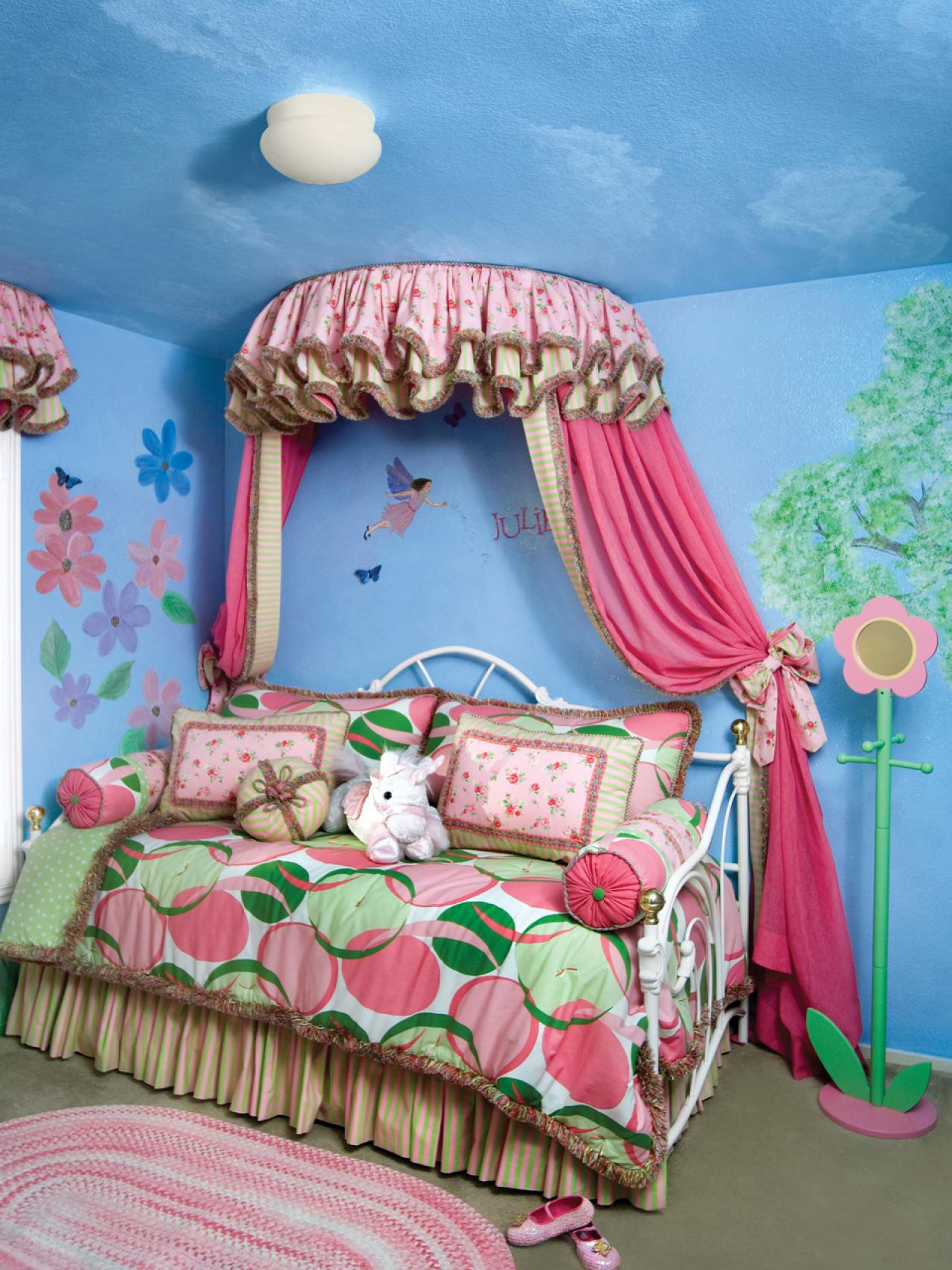 This picturesque fairyland is good for any girl who is firmly in touch with her feminine side. Recreating the flowers is easy (simply use sponges cut into the shape of petals to print the flowers onto the wall). Hanging a canopy using a flexible curtain rail and some fabric from the local market will complete the look. If your child decides the room is too feminine, simply changing the curtains and duvet for darker colors will revamp the room.
5 – The Jet Setter
This bedroom is ideal for older teens who want to feel truly "grown up", and the clean look may even give them an incentive to keep their rooms tidy. This look is easy to copy, all you need is matching furniture, some pin boards and some decorative accessories such as a globe or map. Since this room is so clean and simple, it's easy to adjust the look as their tastes change.
As you can see, you don't have to completely redesign your bedroom to get a great themed look. If you take just a couple of key ideas you can completely change the way your home looks, without having to break the bank. Just like seasonal fashion, it's all in the accessories.